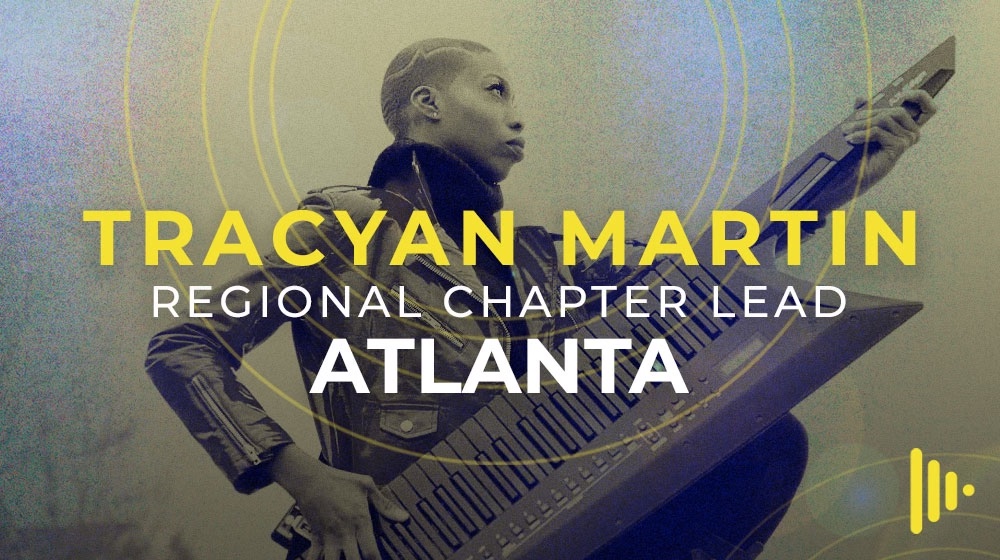 18 Jun

Tracyan Martin joins Jammcard as Regional Chapter Lead in Atlanta

Jammcard is excited to announce that Tracyan Martin has joined the team as the Regional Chapter Lead in Atlanta! Tracyan is an Atlanta native, multiinstrumentalist and seasoned music pro with a vast knowledge of the Atlanta music and industry scene. She has served as Musical Director for Janelle Monaé and Melanie Fiona and has worked with a myriad of artists including Monica, CeeLo Green, and Fantasia to name a few. As the Jammcard Atlanta Chapter Lead, Tracyan will cover Atlanta and surrounding regions as a liaison for strategic alliances, acquire top tier talent while serving the existing Atlanta Jammcard community, creating opportunities and curating experiences.

"I'm super stoked to be joining the Jammcard Team!!! Not only is it exciting to be heading the Atlanta Chapter, but it is equally special because this is my hometown! Peace up, A-Town Down! My personal experience being a part of Jammcard has been nothing short of amazing. I can honestly say I believe in their vision as it has afforded me the ability to expand my network with elite music Professionals, while also booking very lucrative jobs.

I truly believe this partnership will be beneficial to us all and will positively impact our city by creating lasting and viable working relationships. I am committed to connecting our Jammcard community with consumers that value our expertise, and respect our livelihood. I'm also very passionate about mentorship and will be creating on-going opportunities that connect the upcoming generation of creatives with vetted industry professionals; where-as otherwise wouldn't be as accessible.

I'd like to also add, the JAMMJAM'S will be LIT! IYKYK! Jam sessions with the extra sauce are the vibe for what we do best and when presumed SAFE, we'll be getting back to them. Most importantly, as your representative, I want to hear from you, your concerns, your ideas, and how we can grow better together. That said, it is my esteemed pleasure to serve as the Atlanta Chapter Lead for Jammcard!"
– Tracyan Martin

We're grateful to have Tracyan joining the team and we are excited to see her impact on the Atlanta community and beyond.