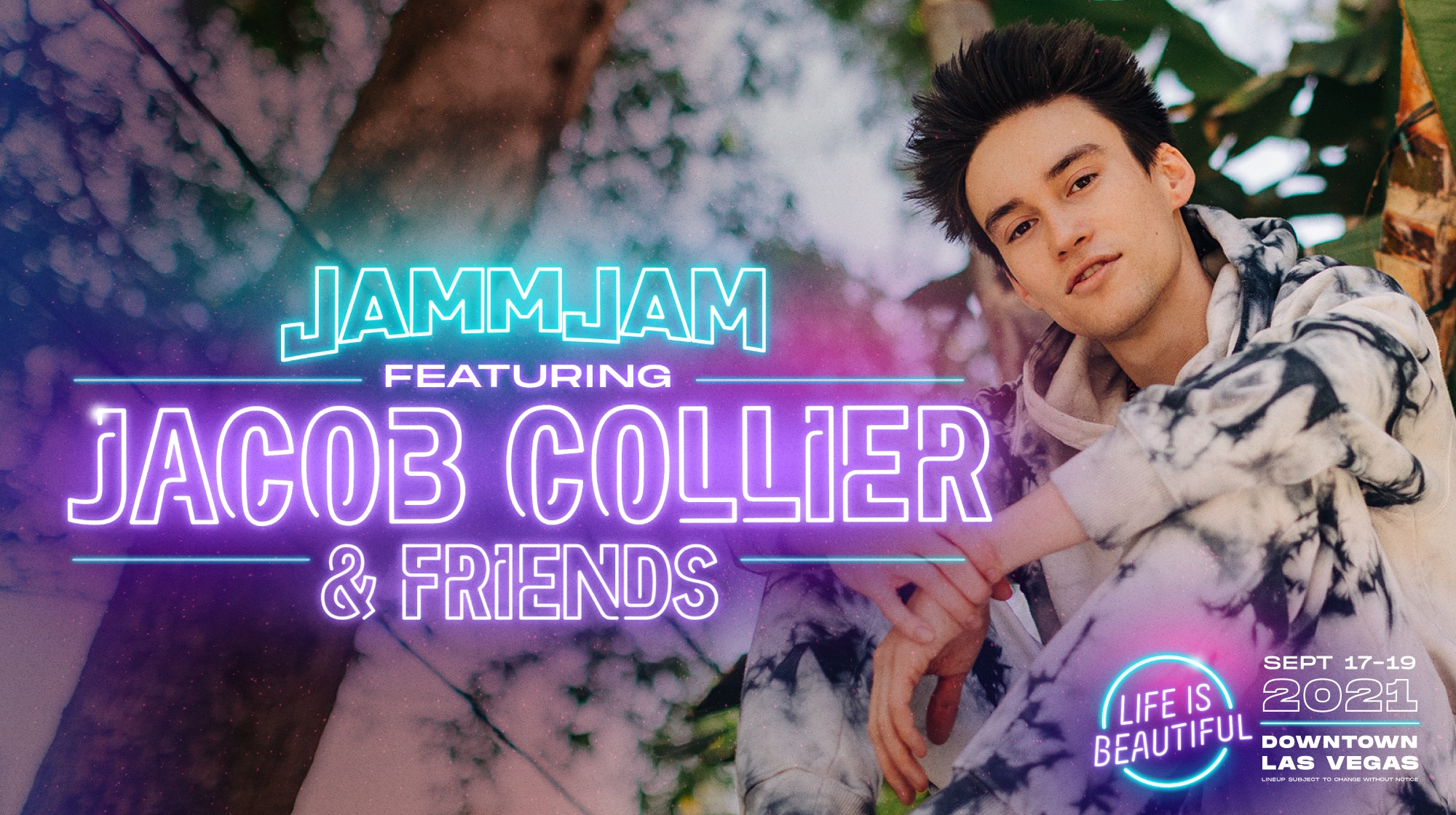 24 Jun

The JammJam To Make Its Festival Debut feat. Jacob Collier & Friends at Life Is Beautiful

Today, we are happy to announce that the JammJam is coming back and making its festival debut. On September 17th, the JammJam with Jacob Collier and Friends will grace the stage at Life is Beautiful.

We are HYPED to be able to grow our platform and bring talent to stages of this size. 

Some of the best musicians and artists in the world have performed the JammJam. From starting in a living rooms to recording studios, then venues to taking over museums. Now, the JammJam is elevating to its first festival.

It's important to note, that we WILL still be doing JammJam's as we used to. Intimate, members only, pop up events. They will not all be festival performances with thousands of people. This is a special one 🙂 

We are so grateful that concerts are starting to come back, and we can't wait to see you there. 


ABOUT LIFE IS BEAUTIFUL:
Life is Beautiful was born in 2013 as part of the major transformation of Downtown Las Vegas as a cultural hub and has since contributed over $350M of economic impact and cultural capital to the area. During the three-day festival, premier musical acts, experiential artists, comedians, thinkers and culinary talent flow into the urban streets of DTLV, in addition to the festival's 170,000 attendees. What started as an event has become something more: a symbol of connection, joy and creativity. Life is Beautiful continues to be driven by its core mission to create a holistic experience which aids in positive community transformation and individual empowerment by collectivizing and inspiring through shared experiences driven by art and culture. For more information, please visit www.lifeisbeautiful.com

Life is Beautiful is currently sold out. For those looking to find tickets, join the waitlist. For ticket holders, explore this festival hype material.