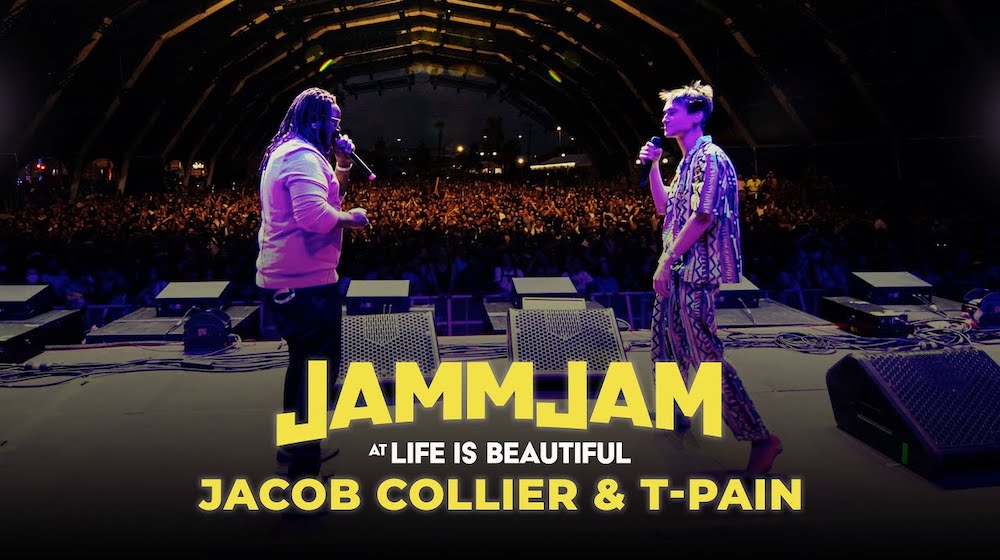 04 Dec

The JammJam at Life Is Beautiful Feat. Jacob Collier with T-Pain & Friends (VIDEO)

Here it is! The official video of Jacob Collier, T-Pain & Friends at The JammJam at Life Is Beautiful. T-Pain joined Jacob Collier onstage with no plan at all, except to have a great time and create on the spot. Here is the magic that happened.

Performing in this moment:
Jacob Collier
T-Pain
Eric Moore
Rob Mullarkey
Alita Moses
Emily Elbert
Bryn Bliska
Justin Lee Schultz

LIVE at Life Is Beautiful in Las Vegas. September 2021

Big love and thank you's to Jacob Collier, the Life is Beautiful team and the Quincy Jones Productions team for teaming up with us to make this happen. We love working with you!