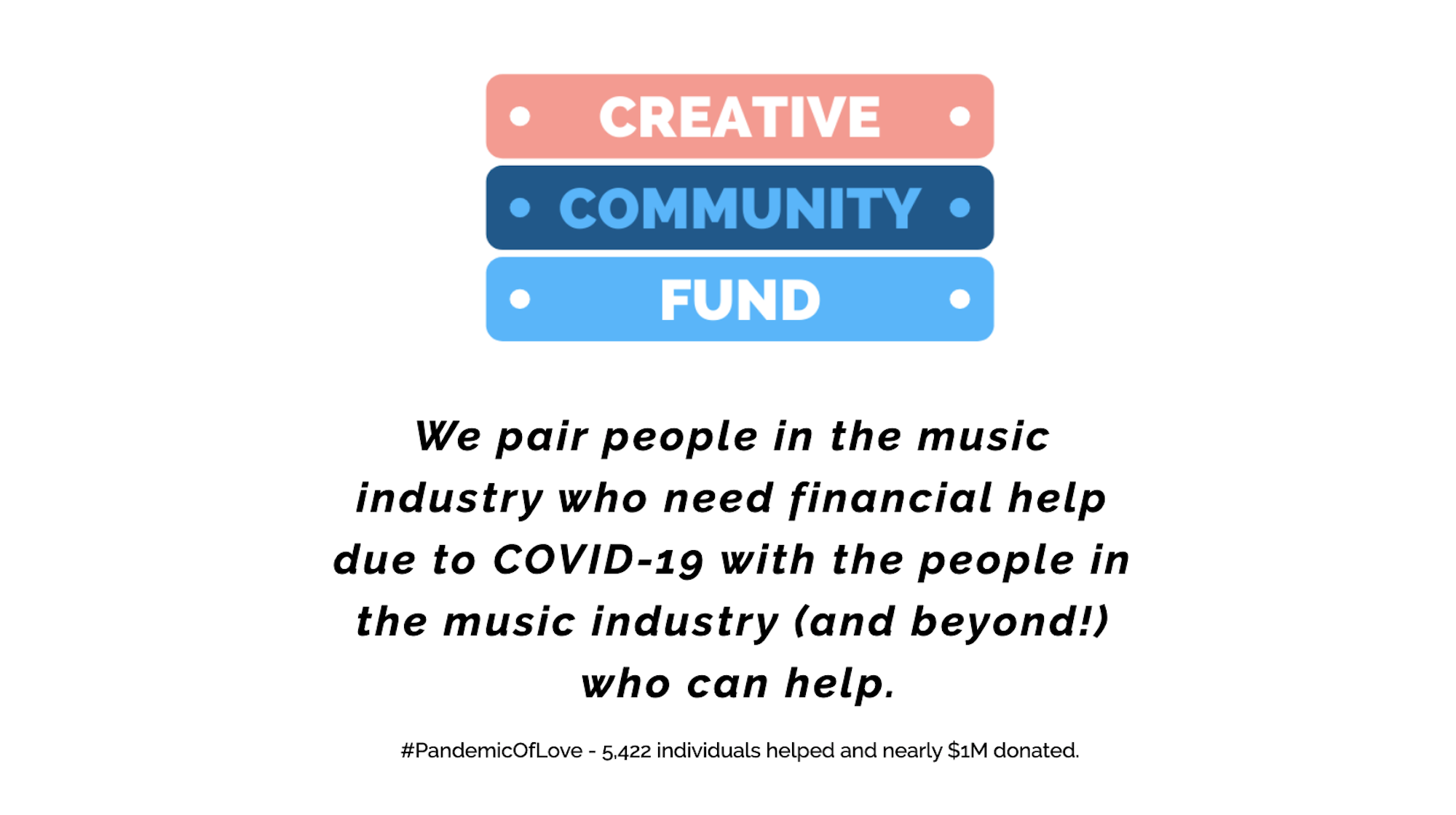 26 Mar

The Creative Community Fund in response to COVID-19

During this trying time that we're experiencing as a human race, everyone is adapting and dealing with things in their own way, but as musicians, we share a common struggle. We understand the impact of not being able to perform for crowds, or to be able to collaborate with one another in the same room. Over the last couple of weeks, we've all been coming to terms with how to approach our musical careers during this uncertain time.Thankfully, there are some great resources available to artists who are being affected by this health crisis. 

We've teamed up with our friends at Winston House to launch the Creative Community Fund. 

If you need help, or if you'd like to help, please click the link and fill out the simple form. We pair people in the music industry who need financial help due to COVID-19 with people in the music industry (and beyond!) who can help.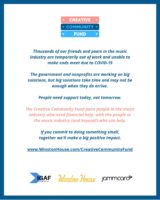 Also, if you haven't seen it, Billboard created a comprehensive list of reliable sources for musicians to find alternative methods of making an income while we are limited in what we're able to do with our talents. 
Stay safe, keep creating, and we hope to see you all soon!