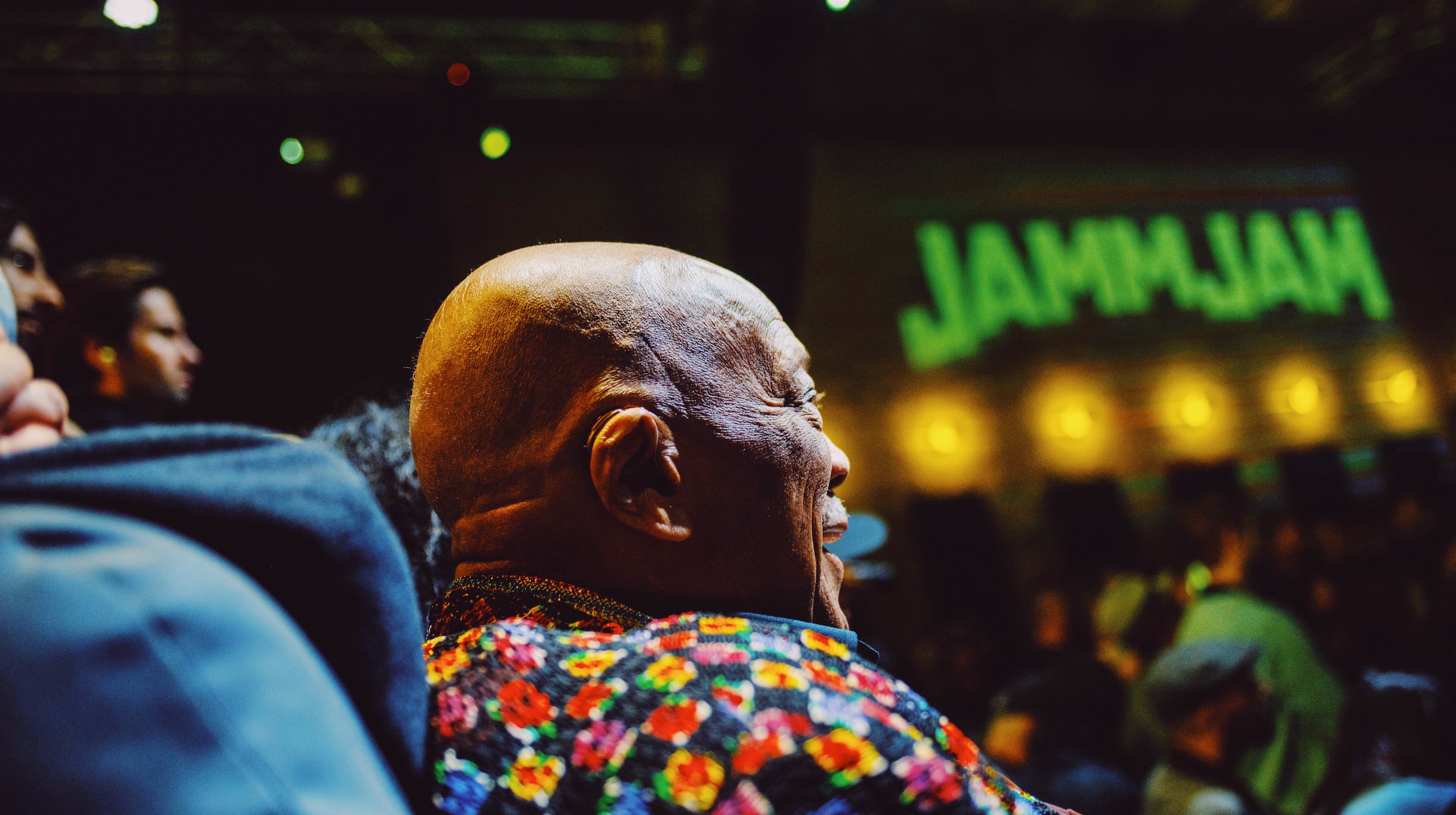 04 Nov

Quincy Jones, Jacob Collier, and Friends take over the JammJam

Anticipation filled the air as Jammcard members and guests filtered into Live House Hollywood this past Wednesday night. Everyone in attendance was aware there would be royalty present at this JammJam. As the performance space filled in from wall to wall, the lights dimmed and applause decorated the room before any music was played – Quincy Jones took his place on stage, in the center of a line of elevated couches where he'd spend the night listening to renditions of his music performed by a spectacular cast of heavy-weight musicians.

The evening began with Elmo Lovano, Jammcard's founder and CEO, taking the stage and giving his love, appreciation and gratitude to Quincy Jones, Quincy's team, and all the Jammcard family in the room. Elmo then brought up the new Chairman of the Recording Academy, Harvey Mason Jr.

Harvey expressed his excitement for music, this community, Quincy, and how the Recording Academy fits into the Jammcard community and how it can benefit its members.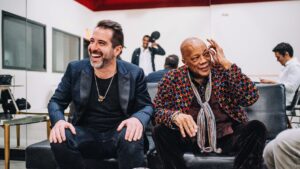 Elmo Lovano & Quincy Jones
The music kicked off with the Trap Jazz All Stars featuring Chris Moten on keys, Devon "Stixx" Taylor on drums, Freaky Rob Gueringer on guitar, Joe Cleveland on bass, Philip Lassiter and Enrique Sanchez on trumpet, Jordan Donald on sax and flute, and Quinn Carsen on trombone. Their trapped out live version of "Soul Bossa Nova" set the tone for the night.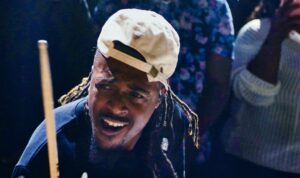 Devon "Stixx" Taylor (Trap Jazz All-Stars)
The energy was flowing and the man with the most Grammy wins in music history was smiling and soaking it all in.
Pianist Alfredo Rodriguez, bassist Munir Hossn and percussionist Daniel Rodriguez took the stage, performing their Cuban version of "Thriller."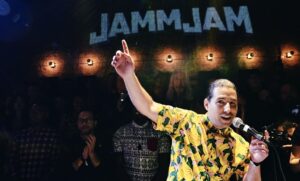 Alfredo Rodriguez
Then came up the music director for the evening, the great Greg Phillinganes. Phillinganes was Michael Jackson's musical director, and he also played on all those iconic MJ albums (the synths on Thriller, yea, that's him). Phillinganes took his place behind his Spectrasonics rig and took things to the classic Quincy level. His band included drummer Donald Barrett, percussionist Roland Gajate-Garcia, bassist Lawrence Shaw, Ray Monteiro and Ludo Louis on trumpet, Garrett Smith on trombone, Jesse McGinty and Dan Kaneyuki on sax, Lynne Fiddmont, Valerie Pinkston and Lamont Van Hook on supporting vocals, with guitarist Freaky Rob Gueringer filling in on a same day notice. They came into the circle and instantly went into Thriller, with Avery Wilson crushing the vocals. The crowd's eyes opened wide when they heard Phillinganes play those iconic Thriller synth sounds live!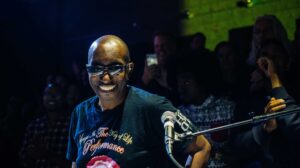 Greg Phillinganes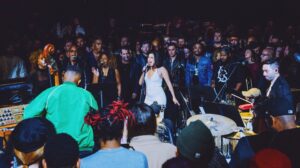 Lauren Jauregui 
Lauren Jauregui then entered the circle and belted out an old Quincy classic, "You Don't Own Me."
Drummer Harvey Mason Sr. made an appearance and jumped on the kit to play "Strawberry Letter 23" which featured his drumming on the original record.
Musical virtuoso Jacob Collier was in the house and took the stage to perform a solo version of "She's Out of My Life," mesmerizing everyone in the room. Collier continued with the band to perform a beautiful rendition of "Human Nature."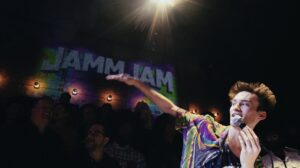 Jacob Collier
Vocal powerhouse Shelea then stood up from her place on the couch next to Quincy and floored the audience with "You Put a Move on My Heart."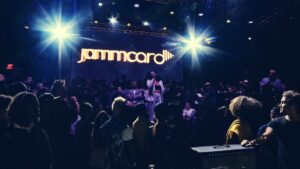 Shelea
Stevie Mackey followed Shelea and took the stage with the band to rip into "Rock with You."
All of these musicians had something to say about how Quincy Jones changed their lives, and gave thanks to all Quincy has done for music, locking eyes with him across the room as they delivered these incredible performances.
Artist Siedah Garrett, who was discovered by Quincy at a young age and who wrote "Man in the Mirror," performed the song alongside guitarist Lari Basilio, Greg and the band. 
Elmo then brought out MacKenzie, who sang at one of the first JammJam's ever. MacKenzie and the band brought the party as they performed one of Quincy's favorite songs, "Stomp" by Brothers Johnson.
Siedah and the band closed out the set with a killer version of "Stuff Like That" which had Q and the room dancing. 
In classic JammJam fashion, the room then opened up into an open jam with Jacob Collier, Alfredo Rodriguez, Munir Hossn, Elmo Lovano, Andre Troutman, Eric Zayne and Daniel Rodriguez. Quincy stayed and hung around for the next two hours after the show to meet, talk and take pictures with the Jammcard community.
It was an unforgettable evening and a pleasure to watch these musicians come out to honor Quincy Jones, and to share in the love we all have for everything he's done for our community.