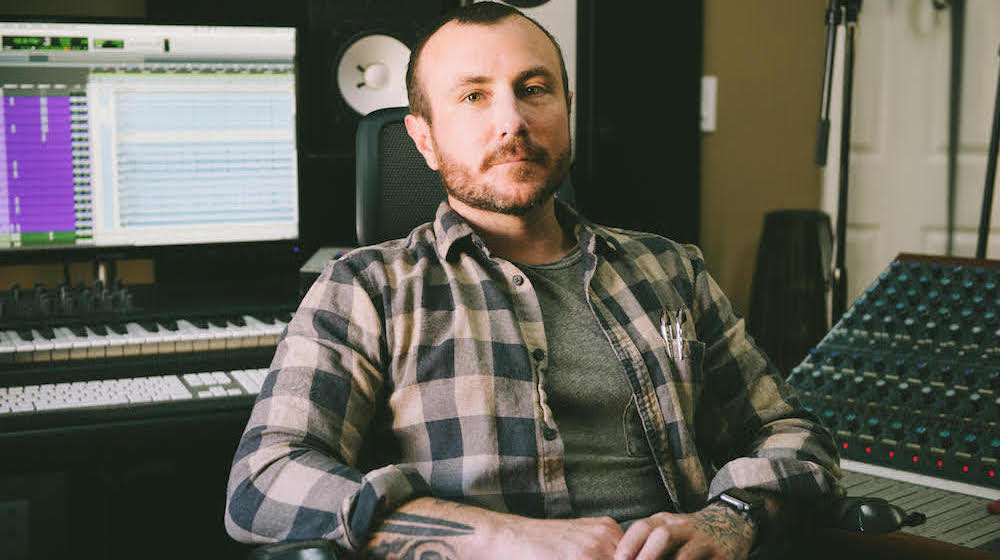 02 Aug

Producer Jim Kaufman on Atlas Genius and the quick release of "63 Days"

Jim Kaufman thought he'd seen it all.  In his nearly two decades in the music business he has worked with artists from Anti-Flag to Helmet, and has contributed to major motion picture film scores, including the hit feature film Saw assisting former Nine Inch Nails keyboardist Charlie Clouser. 


When Jim signed on to produce Atlas Genius, he didn't know he was about to experience a first; the release of their new single just a month after beginning production on it.  We caught up with Jim to discuss working with Atlas Genius and the quick release of their single "63 Days."


Is it true you finished production on "63 Days" a month ago and it's already being released?

"We actually started the track a month ago and it's already being released!  Lead singer & guitarist Keith Jeffery had this demo that was maybe 50 seconds long.  There was a verse, a chorus, and the drum beat.  We did this song and a few others and the band went into their label to play what we'd been working on and show them that we were making progress. They ended up loving the song so much they said you need to finish this and we need to put this out!  So we finished the song, Greg Calbi mastered it about a week ago and it comes out tomorrow 7/28 on iTunes and Spotify; Billboard is also doing an article about it."
This is one of the fastest turnovers for a completed song i've ever heard of happening.  Is it the quickest you've experienced?
"Yeah hands down it's the fastest I've experienced.  I'm used to producing records and after I finish the mastering process waiting six months to a year for the label to do a proper set up.  So i've never seen anything this fast happen in my career."
What do you think is special about this song that made the label rush to release it?
"I think it's a real song. It really emotes. The song is about Keith going on the road and standing in the doorway telling his girl 'Hey I'm going to miss you but I may forget to call some nights and it doesn't mean that I don't love you.'  I think the song has an easily relatable message, and the way that we produced it really matches the feeling of the lyrics and I think it just works.  Also, the band is going out on tour September 22nd on a headlining run and I think that the label wanted to get the radio stations behind the single."
Did you take any different approaches when producing the song?
"I really try not to impose my musical stuff on any of the bands that I produce. I try and understand what is unique and important about the band and really focus on that.  So what I've been doing with this band is trying to capture what they do live and mix that with their electro pop alternative production style that they already have. This is the first record that Atlas has actually put live drums on. Their other recordings have either been programmed drums or the Roland V Kit so I think that this is new ground for both the band and for me and it just feels right.  As soon as we got in the studio together and started working we recognized very quickly that it was a good fit and we've been pulling long days other than when the band is out playing shows.  Also, Keith in his own right is a great producer; he produced and mixed their first single "Trojans" himself so we're teaching each other and complement each other really well."
You've been an active Jammcard member since the OG days.  What are your thoughts on Jammcard and being part of our community?  
"I think Jammcard is an important vehicle.  Obviously Elmo is a genius and he found this void and he's filling it.  I've been on Jammcard since the early, early days and I'm constantly on the app everyday.  I get hit up by music directors and other members that need people that have my skill set and it's an easier way to feel like you're part of this community.  For instance, as a producer, when I need musicians I use the search mechanism inside Jammcard.  If my usual bass player can't make it for the session, I know that I can rely on Jammcard to find somebody that is professional, that's going to be able to play the way that I want them to and is going to act the way that I need in front of my clients in the studio.  It feels like there's a safety net with Jammcard and I love that."