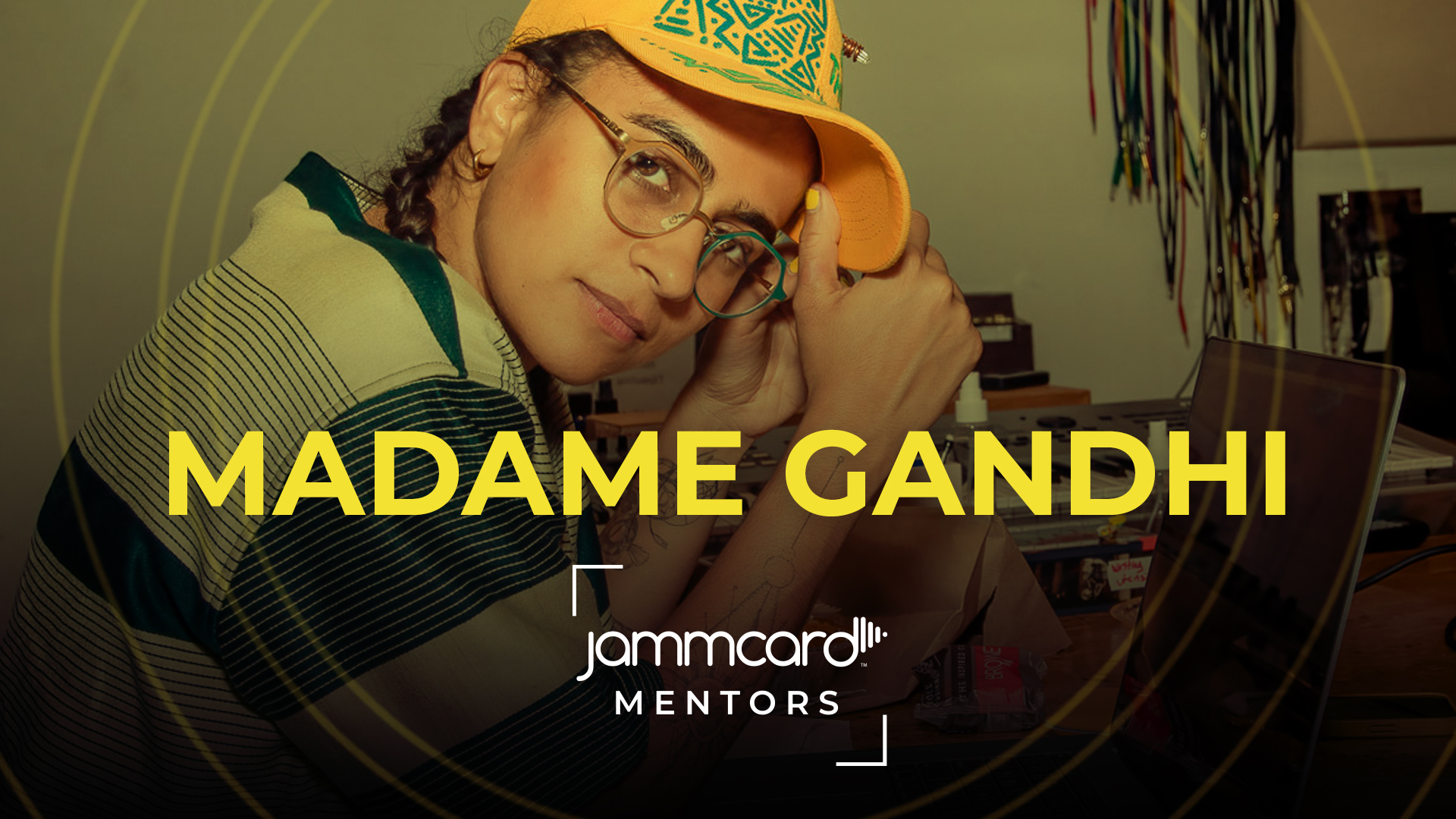 30 Nov

Madame Gandhi is on Jammcard Mentors!

We're excited to announce our next Mentor, Madame Gandhi!

The LA-based producer, drummer, artist and activist is known for her uplifting percussive electronic music infused with empowering messages about gender liberation and finding one's purpose. She has toured drumming for artists M.I.A., Thievery Corporation, Kehlani and holds an MBA from Harvard Business School. She has been listed as Forbes 30 Under 30 in Music, and her 2020 TED Talk about conscious music consumption has been viewed over a million times. "Waiting For Me," shot in Mumbai, India, won the Music Video Jury Award at SXSW Film Festival in 2021 and her seasonal merch drops have been featured in fashion outlets like The New York Times, Vogue and GQ India. Her third studio album, Vibrations, is slated for release in 2022, following the release of her previous albums Voices (2016) and Visions (2019).

You can now book Madame Gandhi for 1-on-1 live video mentorship sessions through Jammcard Mentors where you can discuss building your project from the ground-up, managing your team, diversifying your income, staying grounded throughout your creative journey and more. Join her waitlist, and you'll be the first to know when she opens up time slots!

Join Madame Gandhi's waitlist here

Jammcard Mentors is a music mentor marketplace, where you can book 1-on-1 live video calls with music's leading pros.