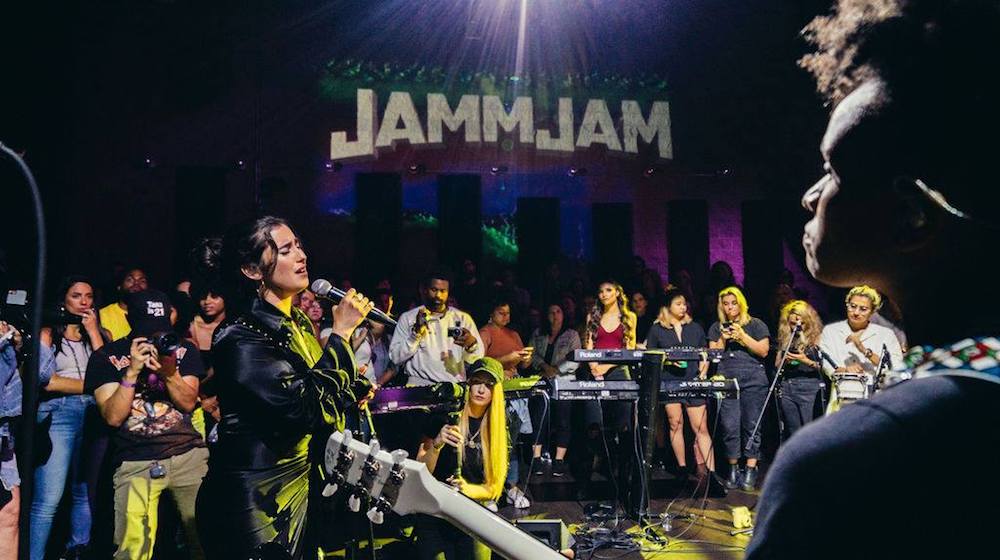 30 Jul

JammJam | The Women of Jammcard 2019 Recap | Lauren Jauregui & Friends

This month, Jammcard celebrated and honored women in music. We featured solely women in our Member Spotlight, on our socials, and last Thursday night, we threw a JammJam featuring the Women of Jammcard. Lauren Jauregui headlined the event and crushed it alongside a slew of surprise guests like Chika, Sheléa, Madame Gandhi and Mads Paige. The room was packed with love, support and excitement. Backing Jauregui, Chika, Sheléa and the other artists who jumped in to perform were some of the top female musicians in the scene, including Nicole Row (Panic at the Disco), Kat Dyson (Prince), Angie Swan (David Byrne/Adam Lambert), Bianca Richardson (Willow Smith), Kyle Moscovich (Macklemore/Kanye West), Bonnie McIntosh (Selena Gomez), Ayla Tesler-Mabe (18 year old guitar influencer), Elin Sandberg (Chloe x Halle, 6lack), Jessica Burdeaux (Naia Izumi) and Victoria Theodore (Beyonce, Stevie Wonder).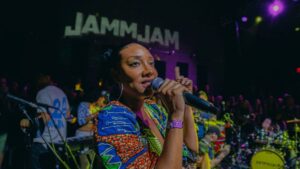 Shelea at the JammJam
Jauregui, one of the top artists making waves this year, amplified the packed room with songs like recent singles "More Than That" and "Expectations," along with debuting some new tunes and even covering Lesley Gore's 60s classic hit "You Don't Own Me." Jammcard (intentionally) built her band for the event the day before the performance, keeping Jauregui, her band, and the audience, on the tips of their toes.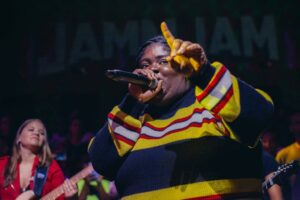 Chika at the JammJam
Jammcard partnered with She Is The Music (SITM) for the evening at Live House in Hollywood. SITM is a nonprofit organization increasing the number of women working in music.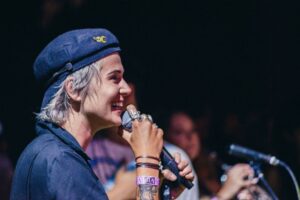 Mads Paige at the JammJam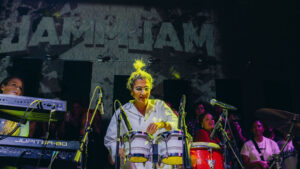 Madame Gandhi at the JammJam
Huge thank you's to all of the amazing performers who came and shared their gifts. To see pics of the magic from the Women of Jammcard JammJam click here.
By: Jammcard