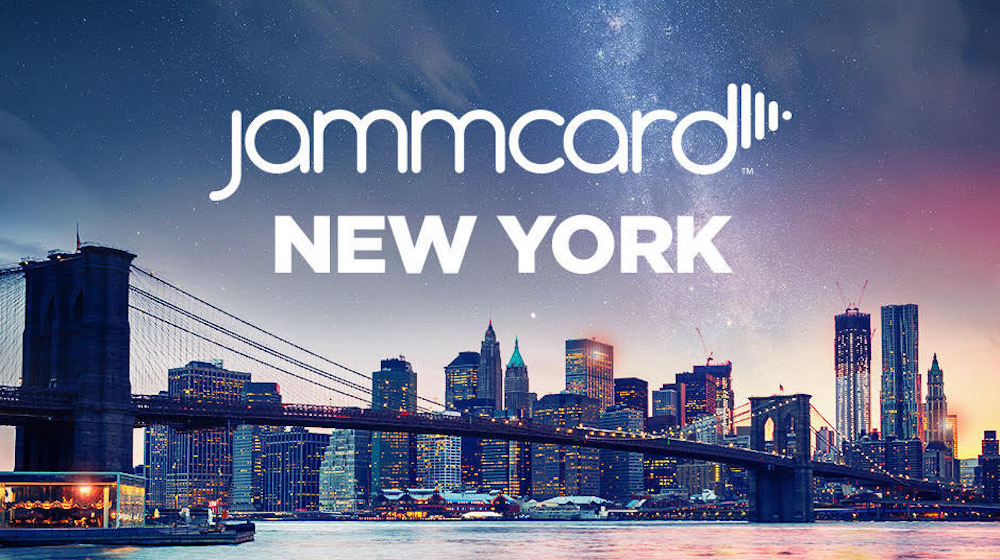 18 Sep

Introducing Jammcard New York

Today we are proud to announce the launch of Jammcard New York! We've been receiving a ton of love from NY music professionals already, and we're excited to focus on growing the NY music community with the Jammcard Platform. 

"As a working musician who built my career in LA, resides in NYC, and works on both coasts, I'm so happy to hear that Jammcard will be bicoastal! It truly has changed the local landscape of networking for musicians and will undoubtedly do so for NYC as well. Kudos to Elmo Lovano and the entire Jammcard team!"

– Taku Hirano (Fleetwood Mac, Whitney Houston, John Mayer) 

"Jammcard is such an impactful component to what many musicians and artists alike have been looking for. A community, tailored just for all of us, where we can not only network with the best and learn from each other but a platform that can really help open doors for musicians/artists to build and fine-tune their careers. I'm really excited for what will open up here in NY with Jammcard, being that we are so bountiful in numbers and rich with talent here on the east coast!!"

– Lenny The Ox (DJ Premiere, Super Duper Kyle, The Lesson GK)

"I'm excited for Jammcard to finally come to NY! I love what they've been doing in LA and I think it will bring a lot of us together and expose great talent in NY"

– Christina Perri (multi-platinum artist) 

"So stoked that Jammcard is coming to New York City! I love seeing the growth of this movement spread across the country." 

– Brian Newman (Lady Gaga, Tony Bennett)

"I am very excited for Jammcard in New York! It's a great way to meet and connect with more musicians in our industry and it is needed in our city." 

– Francesca Dardani (Madonna, Stevie Wonder, St. Vincent)

With the launch of Jammcard New York, we will be able to connect the dots between all our cities and develop opportunities for our members nationwide. If you're a music professional living in, around, or nearby New York, please apply to join here. 

With Jammcard being in New York, there's gotta be a JammJam in New York. Am I right or am I right??