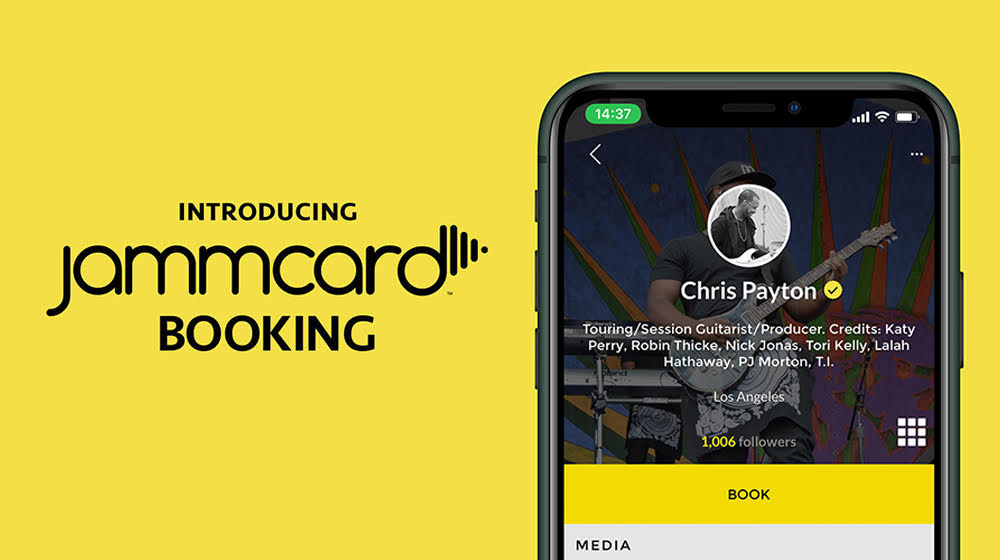 16 Apr

Introducing Jammcard Booking

Posted at 15:00h

in

App

,

Artist

,

Billboard

,

Blog

,

Jammcard Booking

,

Jammcard Music

,

Jammjam

,

Music

,

Music Business

,

Professional Music Community

,

Tech

Introducing Jammcard Booking! Now Jammcard members can get booked for remote sessions, lessons, mentorship, virtual gigs, and more, right from your home. We built payments directly into the platform, so you get paid right in the app. Never chase money owed to you again! No more waiting for weeks, months, or even years to get paid. With Jammcard Booking we make sure you get paid on time, every time. 

We're experiencing a trying time, but we're hoping that this tool can help you and your peers continue making music, collaborating, and/or teaching from home, while making extra money at this moment. 

This now opens up Jammcard to everybody in the United States! Anyone can install the app, create an account, browse our music professional members and book them! 

As always, our social network will remain private to our members only. Non-members will not have the social network features, they'll only be able to book members.

How it works: 

People can send you a booking request, which you will see in your new Booking tab. You can accept, decline, or say you're interested and negotiate directly in the messenger. Once you accept the offer, the Booker then hits complete, and the session and payment are locked. When the Booking is complete, we will automatically deposit the money straight into your account.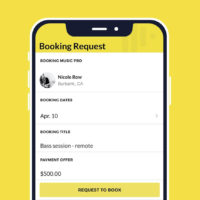 How you can promote yourself: 
Post on your socials that you're now on Jammcard Booking and available for whatever services you wish to offer and put the link in your bio section. You can go to your Jammcard profile, click share (top right corner) and then click "copy link." 
With the new Jammcard Booking feature, any level of musician, from top-level pro to aspiring pro, student and hobbyist, is able to book the best music professionals to record, produce, mix, arrange, teach, mentor and/or consult. 
Update to the newest version of Jammcard in the App Store today!
We thank our Android users in advance for your patience while we roll out to Google Play over the coming days.
If you have any questions, feel free to write to us at info@jammcard.com. And please let us know your feedback as well! 
We will continue to work as hard as we can to develop opportunities and technology for you and the rest of our members.
— Team Jammcard