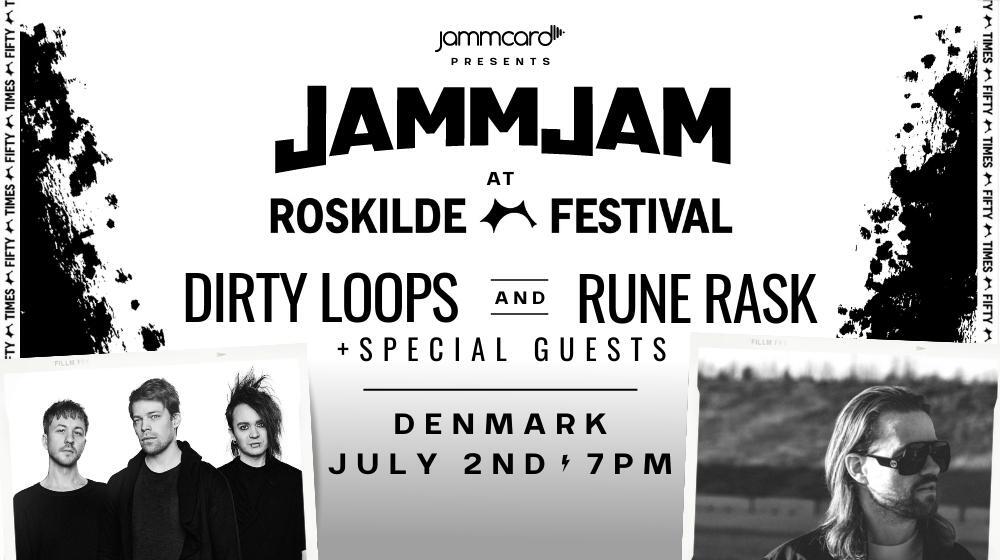 15 Jun

Announcing the first international JammJam!

BREAKING NEWS! We're excited to announce the first international JammJam!

We're bringing the JammJam to the legendary Roskilde Festival in Denmark! Performing with us will be the incredible Dirty Loops, Rune Rask, and a whole lotta special guests.

Dirty Loops is a trio from Sweden that initially made it big on YouTube with their muso covers of hit songs. Made up of Jonah Nilsson, Henrik Linder and Aron Mellergård, their range is insane and goes from jazz fusion, gospel, and funk, to electronica, pop, and disco.

Rune Rask has been called the Rick Rubin of Denmark, with cuts for Kendrick Lamar and Schoolboy Q, and as a member of Denmark's biggest hip hop act, Suspekt.

This JammJam will be special as It's our first JammJam in Europe, and on the biggest stage we've played yet. 7pm, Saturday night, at the Roskilde Festival's iconic Arena Stage.