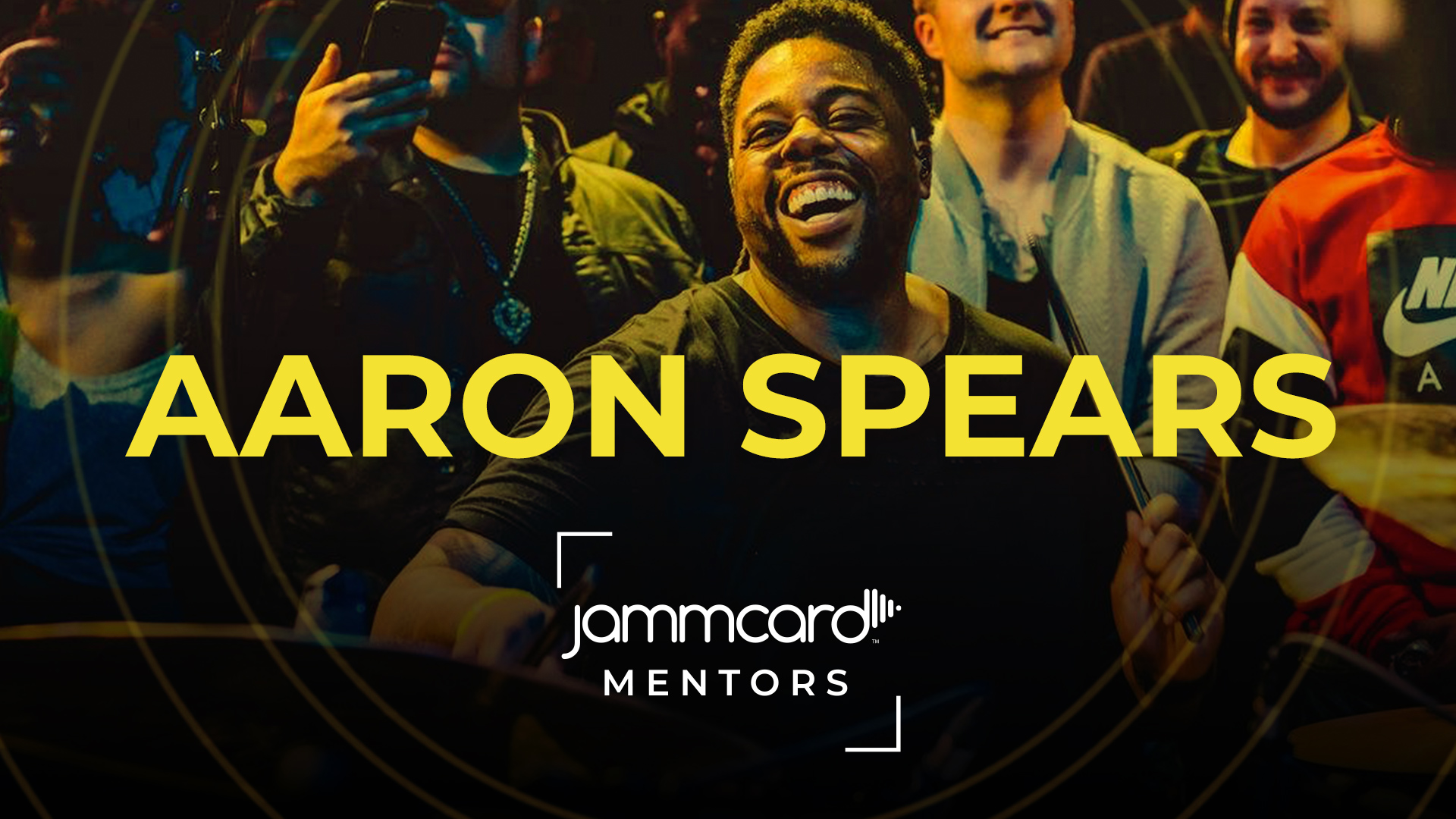 27 Oct

Announcing our first Jammcard Mentor…Aaron Spears!

Yesterday we announced our new platform, Jammcard Mentors, a marketplace for 1-on-1 live video mentorship sessions with music's top pros.

Today we are happy to announce our very first Mentor: Drummer for Ariana Grande, Usher, The Masked Singer, and so much more… Aaron Spears.

"I have been extremely blessed to have had a thriving music career for almost 20 years now. I learned the hard way, pretty early on, that there is not a blueprint that helps you to navigate from where you are to where you want to be. I feel like sharing is extremely important. The knowledge and information that I have gained thru the years isn't just for me, it is also to help you. I cannot say that I have all the answers but I sincerely want to do what I can to help shed light on topics that would benefit you. Are you down?? Click the links and let's power thru this together!"
– Aaron Spears

Who is Jammcard Mentors for?

Everyone! From hobbyists who make music for the love of the craft, to students working on growing, to professionals looking to advance their career. Jammcard Mentors provides a platform to connect and receive expert wisdom from people who have made it to the top of the musical mountain creatively and professionally.

How it works:  

-Select a Mentor

-Book a date and time (fun feature: if the Mentor does not have any available slots at that time, you can join their waitlist to be the first notified when they open some)

-Once the Mentor session is scheduled, a link for the video call is sent to you

-At the scheduled time, click the link and launch the video call with the Mentor

We wanted to create a platform to help both aspiring and current music professionals in the areas they don't know, mentored by the best people currently in the music industry. We believe Jammcard Mentors can have a huge impact in helping to educate and empower the music community with the knowledge needed to be successful in the industry.

We'll be announcing new Mentors every week across different instruments, skill sets and styles.