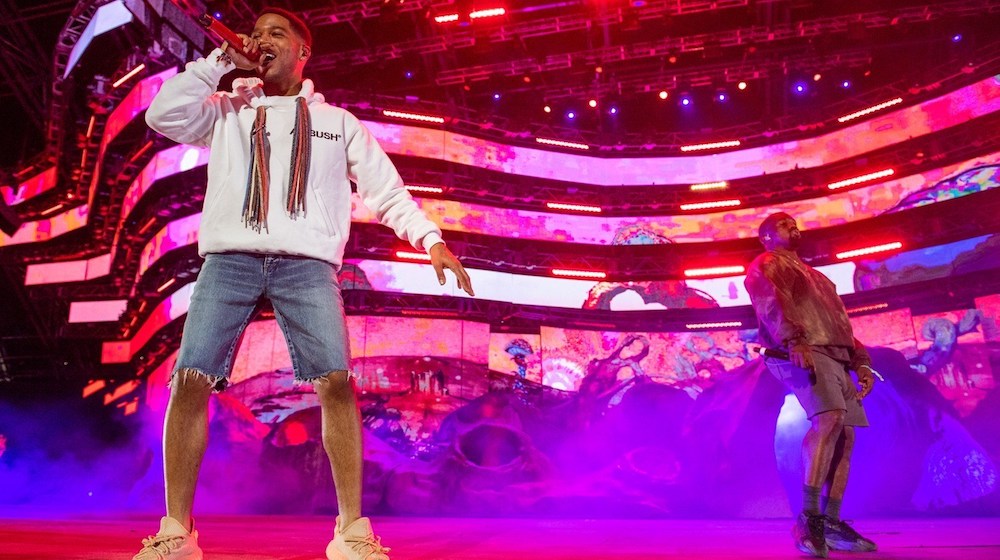 25 Apr

5 Lighting Directors From Coachella That You Need To Know

Posted at 18:39h

in

App

,

Artist

,

Band

,

Blog

,

Coachella

,

Kanye West Sunday Service

,

Lighting Designer

,

Lighting Director

,

Member Spotlights

,

Music

,

Music Business

,

Professional Music Community

,

Tech

Coachella performances are known for their productions. The mainstage and Sahara tent in particular have some of the largest LED displays in the world. For many artists, the lighting is arguably the highlight of the performance, and the lighting directors are typically the unsung heroes.

Here are five lighting directors/designers of the Jammcard community who made a serious impact at Coachella 2019:

Sarah Landau – Childish Gambino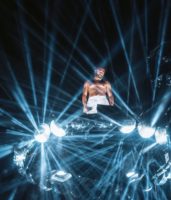 Tyler Santangelo – Kid Cudi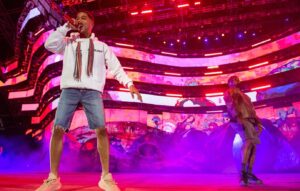 Meagan Metcalf – Sofi Tukker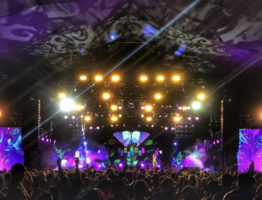 Tony Caporale – Billie Eilish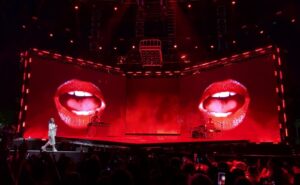 Tess Falcone – Weezer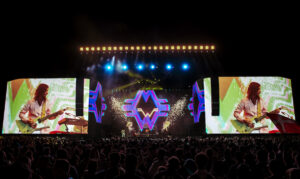 We caught up with Tess Falcone, one of Jammcard's newest members, and got the scoop on how she came to be an amazing Lighting Director.
Tess went to school for biology, but she'd always been into live music events. She grew up in a musical household; her mother taught her piano when she was five. She loved music, though she didn't have a desire to perform, and pursued alternative outlets.
She says her world changed after she attended a Justin Timberlake concert in college.
"I kept staring at the lights, and thought it was the coolest thing I'd ever seen," Tess said. "It literally changed my life."
After graduating she interned at a music venue. In 2012, The Lumineers played a gig where Tess worked, and Tess decided to message the band on Facebook, pitching herself as their next Lighting Director for an upcoming tour. Turns out she was the band's first Lighting Director. They took her on the road for several months, giving Tess the chance to work her first professional tour.
Tess spent time in Denver honing her craft, making connections and working at a production company. She came to know Dan Hadley (Lighting Designer for the Foo Fighters, and also new to the Jammcard community). The two decided to work together, and co-designed a tour for Weezer, who Tess ran lights for at Coachella this year. She worked with Andrew McMahon at Coachella 2015, but their set was at 5pm so there was less emphasis on the lightshow.
"This was my first Coachella doing a full lightshow in darkness with that huge crowd and everything," Tess said. "It was quite a phenomenal and a really positive experience."
She says something she loves about the work is the feeling of running a show that she's programmed. She knows all of the hits and where the show is going to go.
"You do have to have good timing," said Tess. "Lighting can be a lot like playing an instrument."
Congrats to these five Jammcard members on a successful Coachella 2019! Make sure to catch them on this year's festival season.
By: Charlie Weinmann